Bespoke Software Development
Do you have a business requirement, but can't find the right solution? ap16 can develop bespoke software solutions and custom applications tailored to your exact specifications: delivering real-world benefits in terms of time, efficiency and cost-savings.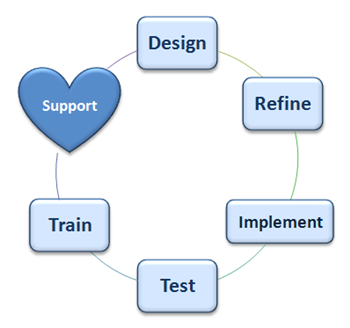 Our technical architects have extensive experience in creating enterprise-class software solutions from the ground up - from web-based employee communication portals (eg Intranets) servicing 1000's of employees, through to industry-specific desktop applications.
Whatever the technical or logistical obstacle, ap16 staff are highly experienced in designing and developing cost-effective and innovative solutions.
If you have a need we can develop a system to meet it.
ap16's unique 6 step approach to bespoke development ensures you get what you want, when you want it, for a price that you think is fair.
We have helped many businesses achieve what they thought was impossible by encouraging better use of their IT systems.  If you have a challenge that you think is 'impossible', why not let us help you to make it possible?